9 minutes! I know you boob addicts just can't get enough of My giant Gcup tits, especially when I'm teasing you relentlessly in a fabulous hot pink bikini top! I am a world-class tease – I know exactly how to move, how to taunt, how to make you want to do ANYTHING for Me, just with My cleavage and huge boobs
Stare, focus, worship and wank while I tease you and explain exactly what your position is…what your job is. you are My weak addicted little slave and My tits teasing you in this gorgeous hot pink bikini are sure to annihilate any resistance you have. you will succumb to the power of the boobs! In this video I tease non-stop, use My fantastic big boobs and sultry soft voice to weaken you, instruct you to masturbate and finally give you a nice slow countdown to cum.
This femdom fetish video features elements of erotic , big tits cleavage tease, masturbatrix JOI, masturbation instructions and countdown.
Just a Gcupbitch tease with her in a sexy pink bikini. Focus is definitely on the tits on this one, she removes her top and teases with her bare tits for a little while during the countdown.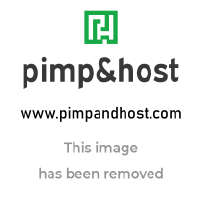 Download Files :
GCupBitch_(AKA_Jessica_G_Banks)_-_Gcup_Boob_Addict.mp4